---
CHANNEL LA DOLCE VITA WITH LEMON PRINTED FASHION

"Tuck a cute camisole into high-waisted jeans for a relaxed look that is cool and casual."

Featured Style:

---
INSTANT STYLE: THE CLASS(IC) ACT

"Helen Mirren: We're never surprised to see the actress look elegant on the red carpet. But she exceeded even our high expectations at this year's Cannes Film Festival by showing up in clean, simple silhouettes, bold mega jewels, and expertly executed headbands."

Featured Style: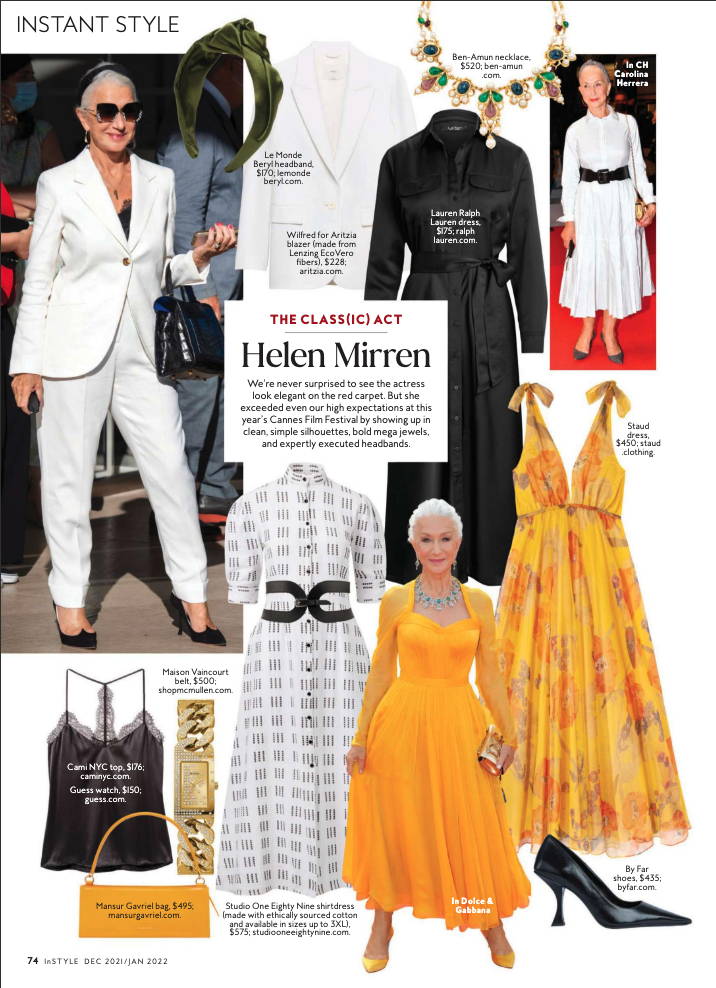 ---
For all press or PR related inquiries, please fill out the form below.